Learning to play a musical instrument can be profoundly life changing. Besides the joy of making music, it gives increased confidence and a heightened sense of purpose.
About Nuvo
Nuvo strives to add a more modern and innovative design to instruments, giving them a fresh new look, mechanisms and materials used whilst still being respectful to the traditional instrument themselves.
Numerous studies have revealed that students who participate in music programs at an early age perform better in other subjects and thrive socially. It is equally joyful and rewarding to take up a musical instrument later on in life, however, learning to play a musical instrument isn't easy as it requires concentration, frequent practice, an enthusiastic teacher, a suitable instrument and some degree of passion.
Enabling kids from all walks of life to experience the power of making music
Suitable for all ages
Easily Maintained  
Innovative fresh new look 
Commonly found materials in traditional instruments 
Lightweight and easy to handle
Durable and suited for classroom environments
100% washable in warm soapy water
Variety of colors and styles to choose from
So what's new from Nuvo?
JHorn 
The jHorn provides the opportunity to improve "brass" skills for kids as young as 4 years old. Being a lightweight, low cost yet durable instruments that could be taken on the go.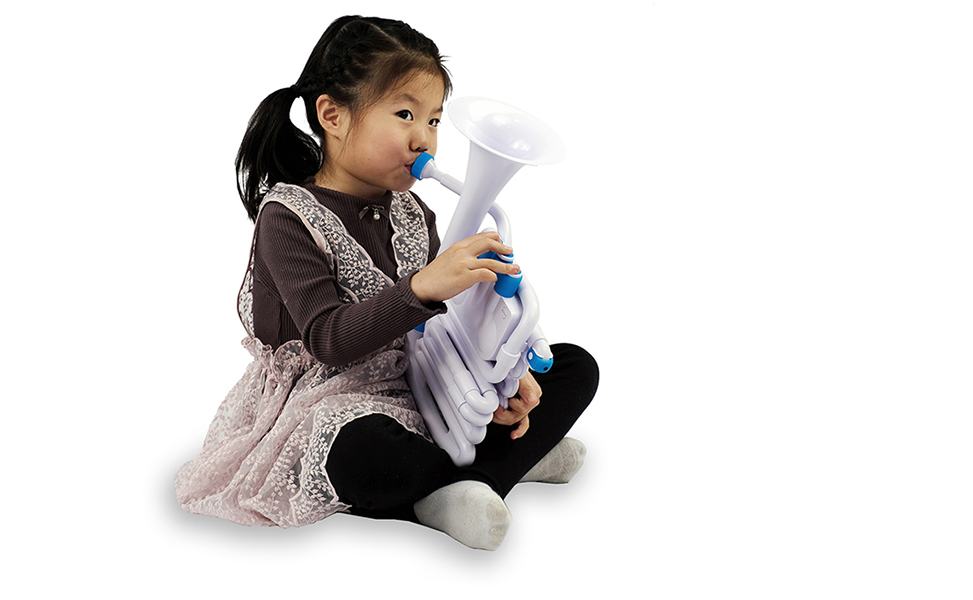 Tuned in Bb which plays in the same tenor as a trombone, euphonium and baritone horn, the jHorn comes with multi-cup mouthpieces which you can experiment with the embouchure for low, middle or high brass. Nuvo's patented rotary face-valve looks and feels like a piston valve yet requires little to no maintenance but an occasional cleaning or wash with warm soapy water would make it as good as new.