The latest addition to Melody House.
Taking classical guitars to the next level and maintaining its hand-craft integrity, whilst utilizing nylon strings makes Ortega the best option to obtain the perfect traditional instrument at an affordable price.
Hydra | Double Neck Tenor Ukulele
Earlier this year Ortega Guitars won the Best In Show Award at NAMM 2019 for their brand new double neck 'Hydra' ukulele style. Being a one-of-a-kind double neck ukulele tenor sized, with 8 and 4 string Mahogany necks, Ovangkol top & back and Satin finish.
"We are overwhelmed and proud to win this year's "BEST IN SHOW AWARD" at NAMM 2019. We have put a lot of effort, creativity and time into our products and it feels awesome to see that everything paid off."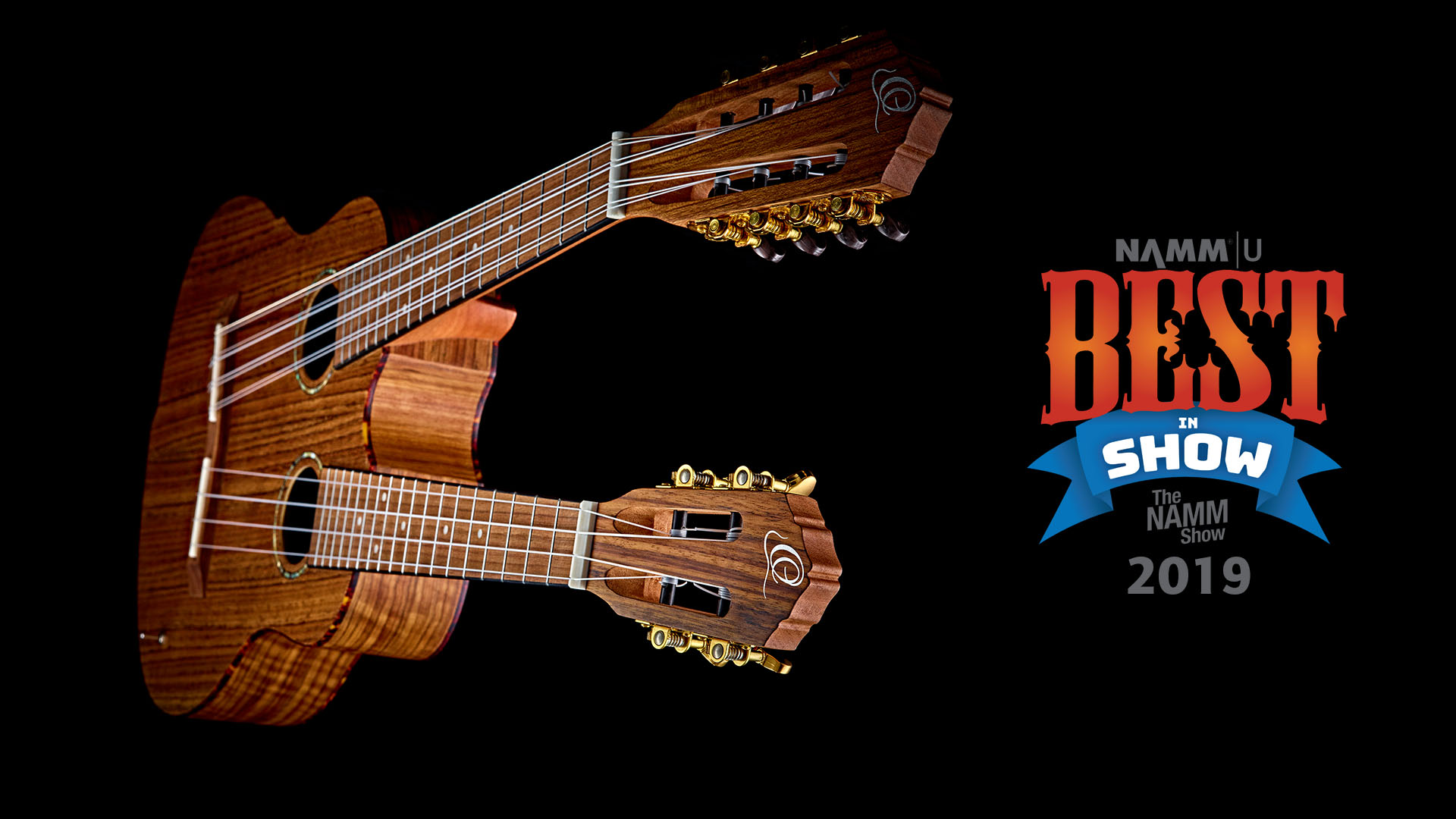 A feature included on this uniquely shaped instrument is their Custom Built Electronics, a 3-way toggle which allows you to switch between both necks and the option to activate them both together, including a rectangle deluxe gig bag.
Keiki | Soprano Ukulele 
Fun and colorful.
Another addition to the Ortega instrument family, Derived from the Hawaiian 'Keiki' literally translates to "the little one", in other words "baby" or "child" preparing the next generation for a refreshing and playful future. Being the perfect ukulele option for your child.