As everyone must've noticed by now, Sabian has made a few adjustments to their logo, giving them a new look and "attitude adjustment".
Since the beginning of the year, Sabian revealed at NAMM 2019 their new branding that caught everyone's attention. As a company of drummers, creating the best asset for other drummers, Sabian took notice to everyone's will to be unique from creating their own style, sound and overall love for drumming.
They decided to delist from AAX and HHX models that were once known as Stage, Studio and Metal (known as Power in the HHX series), changing the terminology to Thin, Medium, Heavy Crashes and Rides.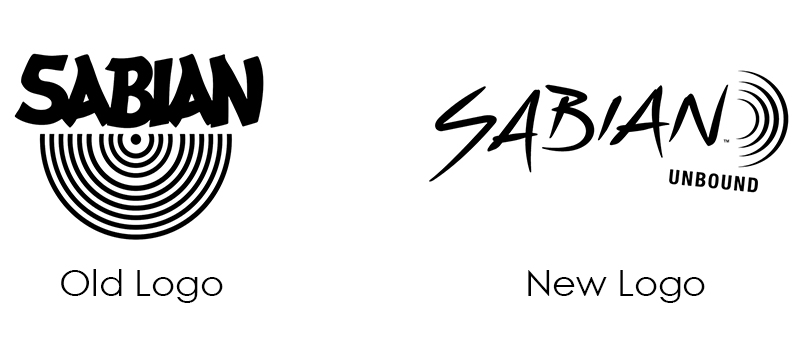 What is the logo's meaning?
The overall message derived from the 'Unbound' is the "I-don't-care-what-others-think" attitude and philosophy that many drummers project and live by. Creating cymbals that are unique and continuing to live by their word of never compromising and searching for that "next sound" through their cymbals.