The NAMM Show is one of the most talked about exhibitions dedicated to all music lovers worldwide!
Hosted annually in Anaheim, Los Angeles every January, being a platform for all brands from Musical Instruments to Pro AV to showcase their latest products to the public. Taking place this year on January 16th - 19th with an endless list of concerts and activities to enjoy. There's no better way starting off the new year, but with a big bang!
Now there is a long list of items that we just can't stop raving about, but here's a few of the ones we just couldn't take our eyes off!
There's nothing like having a colorful drum set to play on. The Remo ColorTone is back for another year with a new line of 16" Bass Drumhead along with the Sub Muff'l that enhances the basses sound by giving it more of a punch. Finally as for the Kids Percussion, announcing additional sizes to the line for all kids to enjoy as well as their Harmony Bars.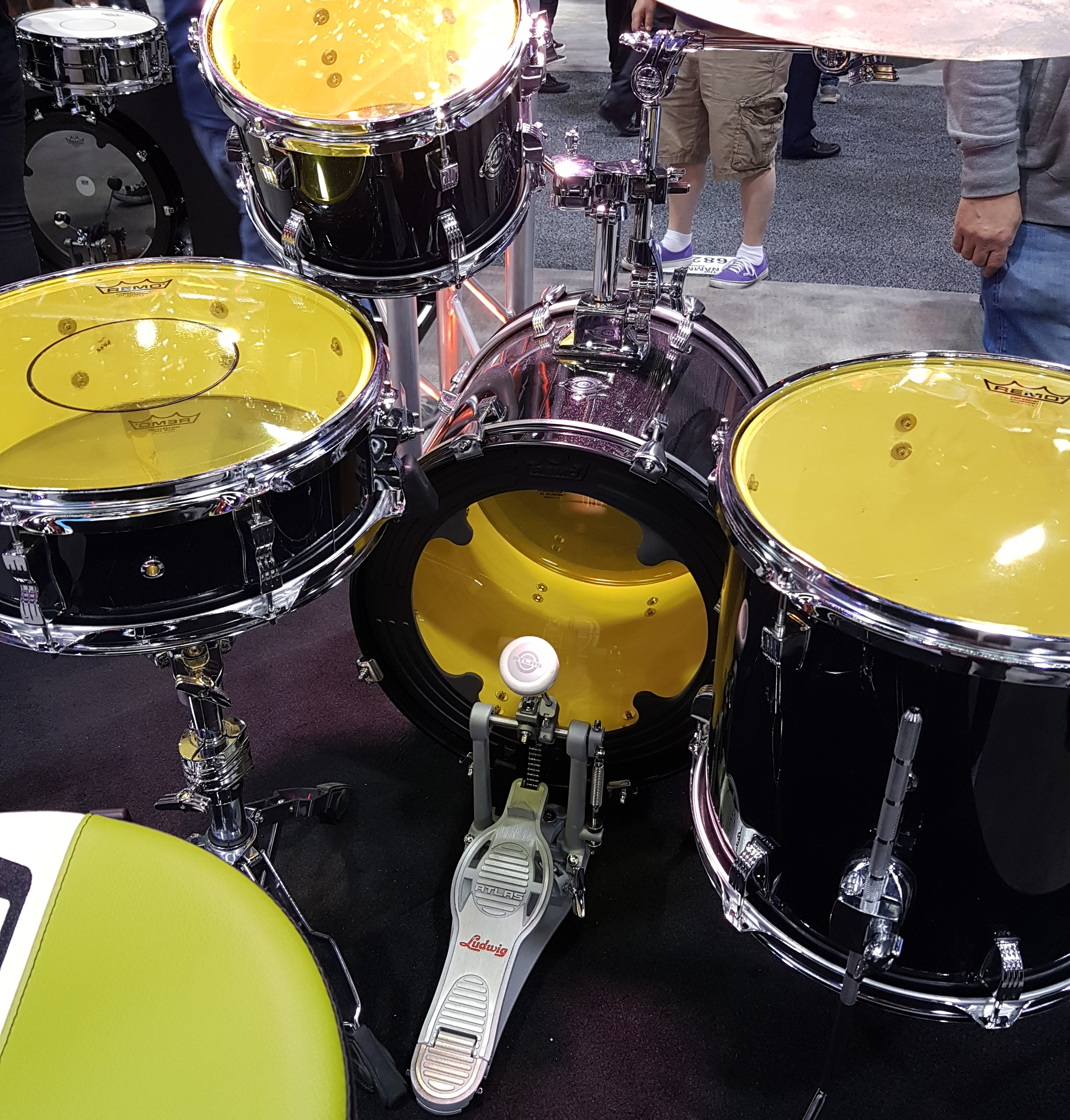 Announcing through their press conference held on January 16th, their new models of guitars for the S2 series which focuses on a vintage inspired look. As for the Custom 24 limited-edition models that showcase the iconic PRS model with a few additions to them making them more versatile. One of the most memorable and highlighted points would be the newly featured editions of the John Mayer Silver Sky with 2 new color finishes "Midnight Rose" and "Polar Blue", along with the limited edition "Nebula" finish.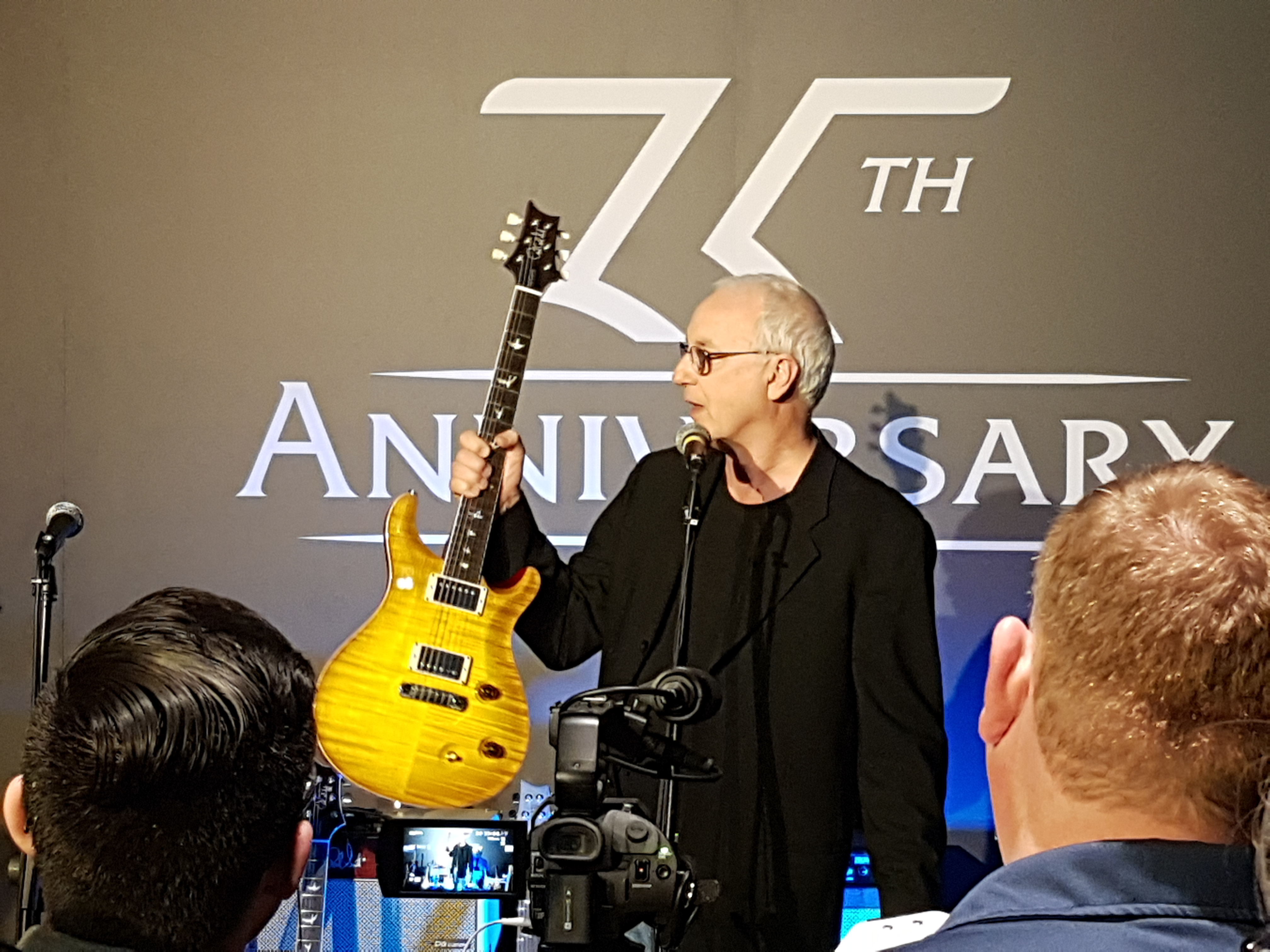 On towards percussion, LP released a wide selection of djembes, cajons and congas to choose from, each unique in their own ways through their look, feel and sound. But the one that truly stood out amongst all, would be the 6-Zone Box Kit, giving you 6 different tones and an infinite amount of groove. They truly are the rhythm!
Once setting foot inside the booth with sections of ESP USA, ESP LTD, Signature, Custom and many more lines all together in one location, LTD alone had the total of 54 guitars and basses released for 2020, that's right 54 guitars! So many new finishes added on to the existing series from EC-1000, MH-1000 and so much more, with finishes such as "Black Natural Burst Satin" and "Black Fade" to something more bright like the "Sonic Blue" or "Turquoise".
Finally on Blackstar amps, showcasing their recent release of the Silverline and Sonnet amplifiers at NAMM. Two very different series, with the Sonnet focusing on acoustic instruments capturing the natural response of the instrument and tone of the performance. The Silverline being a boutique amp with lots of character, tone and response. Who can resist such amplifiers!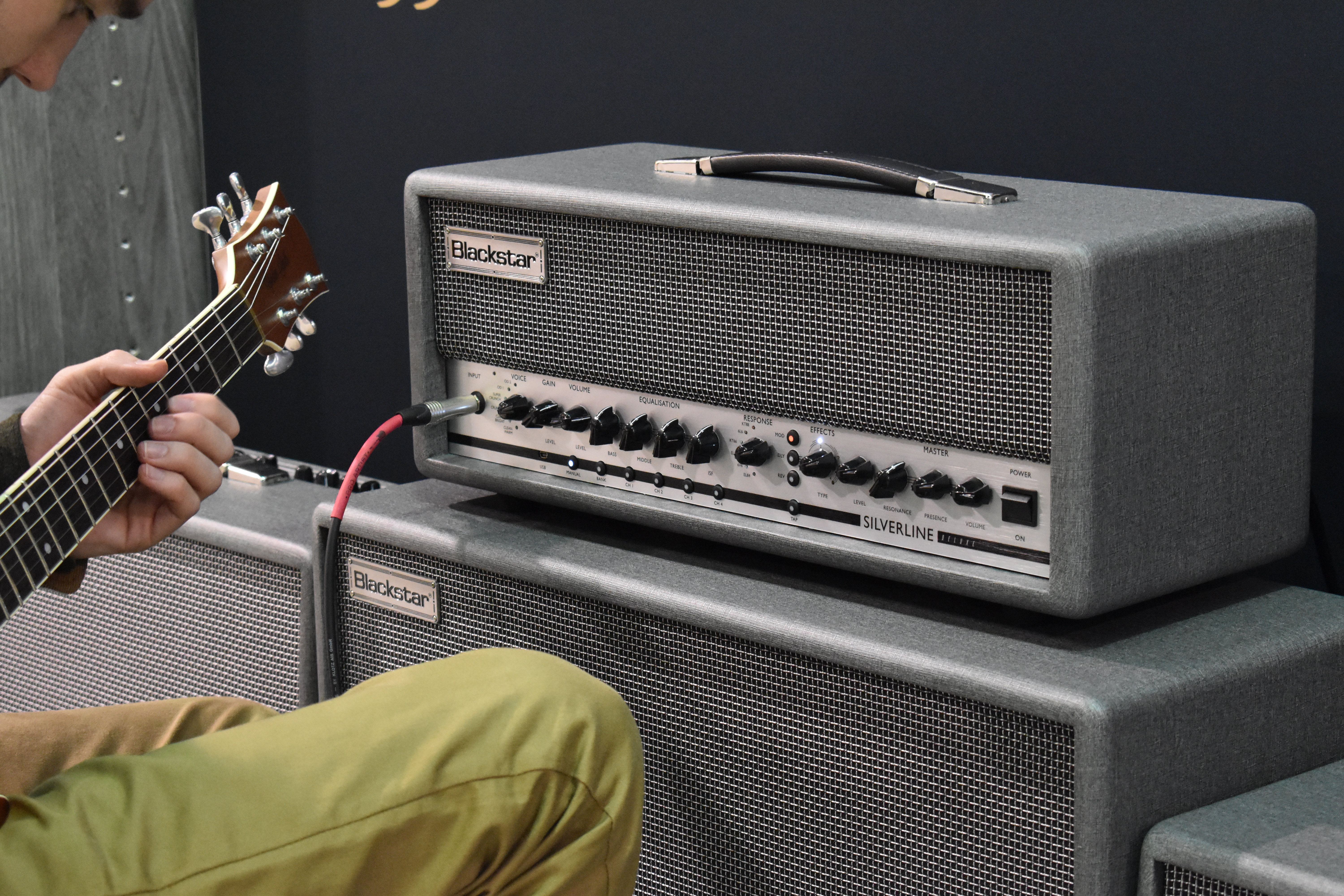 NAMM 2020 may have just finished but we can hardly wait for the next "Show"!